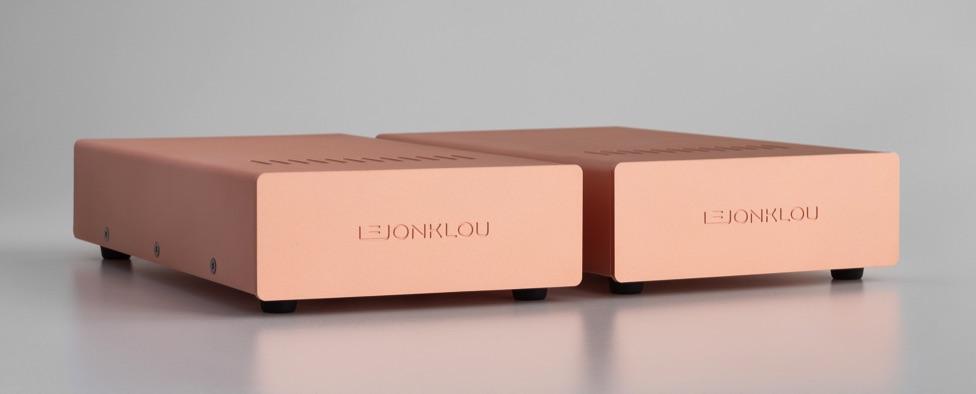 The Groundbreaking LEJONKLOU SINGularity
pure copper encased, monoblock MC Phono Stage
sing·u·lar·i·ty
/ˌsiNGɡyəˈlerədē/
A mono block Moving Coil phono stage, shrouded in purest copper, which allows no note, no harmonic, no rhythmic variation, no expression, phrasing or style of the musicians to escape, but instead captures them all and passes them to the preamp to present the truth and beauty of musical reproduction at a level previously unattainable.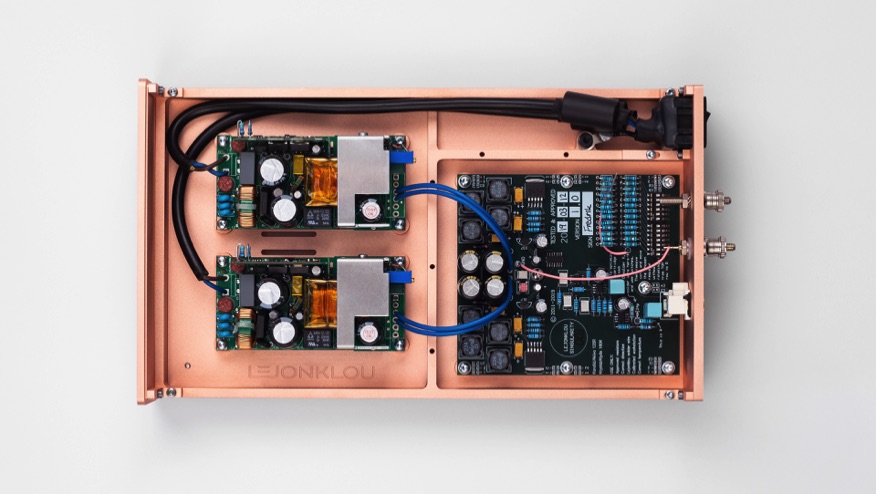 The Lejonkou HiFi SINGularity is a work of art, extreme precision and musical passion from the mind, heart and hands of Fredrik Lejonklou, Swedish Hi-Fi designer and manufacturer for over 13 years. Fredrik's creation of the Lejonklou HiFi SINGularity was an attempt to achieve perfection in the amplification and equalization of the fragile musical signal retrieved from the groove by a low output moving coil cartridge. While we acknowledge that perfection is not attainable in the physical world, striving for it can allow one to reach greater heights, which we believe SINGularity deftly demonstrates.
In designing the SINGularity Fredrik decided to take the basics of a design that starts with a very sensitive first stage with 62dB gain, that he has been experimenting with for over seven years, and to see absolutely how far he could push it. Final gain is 71dB, allowing use with even the lowest output MC cartridges. The most obvious expression of this attempt at perfection is the casework as it is made entirely of copper. But not just any copper, 100% pure copper. It is CNC machined, a difficult task because of the softness of pure copper and its quality of quick heat absorption, requiring multiple careful, time-consuming and expensive machine and hand operations.
Then the internals: customized dual Swiss SMPS (Switch Mode Power Supply), one for the positive rail and one for the negative for maximum performance, Lejonklou designed multi-layer circuit boards made in pairs in Germany, for precision and because they degrade if not soldered relatively quickly, and parts chosen to tolerances as tight as 12 thousandths of a percent! (One part required testing 1000 pieces to find 12 that were acceptable.) As in all Lejonklou products, EVERY single component is listened to in the design stage to find the best part (manufacturer, series, value) and the most musical orientation. This includes orientation of internal ground wires, fuses, resistors, etc. These precision parts are then hand soldered by Fredrik himself with the best sounding solder at the precise correct temperature. A painstaking process necessary to keep the components from shifting values as would be caused by wave soldering. Then he does the final assembly and tuning.
All this to attain the highest level of musical engagement and enjoyment of the signal in engraved in the record groove. The performance allows insight to the performer's intent that is unparalleled. SINGularity, a truly singular musical experience.